Morton Hospital Center for Wound Healing Recognized for Excellence in Wound Care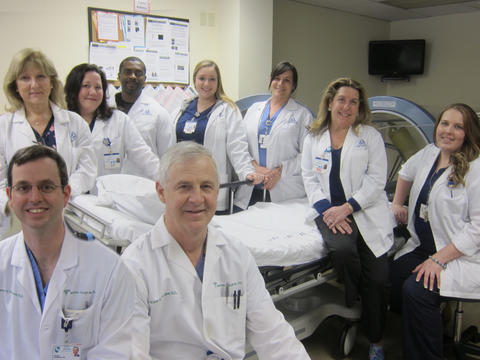 The Center for Wound Healing at Morton Hospital has been recognized with two distinguished awards from Restorix Health®, a leader in developing and managing comprehensive wound healing facilities throughout the country, including five centers in Massachusetts. 
Morton Hospital's Wound Center has received the "Clinical Distinction Award," which recognizes centers that have demonstrated exceptional success in meeting or exceeding clinical and safety benchmarks, as well as the "Excellence in Patient Satisfaction Award" for all four quarters of 2016.
"We are extremely proud of our talented and dedicated Center for Wound Healing team, who is so well-deserving of these honors," said Deborah Bitsoli, Morton Hospital president.  "Our Center offers vital wound care services to our community, and we are honored to be recognized for our continuous efforts to ensure patients receive the highest quality care, from the most compassionate and caring staff."    
The Morton Hospital Center for Wound Healing offers a comprehensive treatment program for patients of all ages, utilizing advanced techniques to treat chronic and non-healing wounds, including hyperbaric oxygen therapy.  In addition to a skilled team of clinical and professional staff, the Center's physician panel includes: Joseph Tito, MD, medical director and general surgeon; Elias Arbid, vascular surgeon; podiatric surgeons Aaron Shemenski, DPM, and Kwende Smith, DPM; general surgeons Bruce Bodner, MD, Thomas Roodhouse, MD, and Charles Thayer, MD; and program director and certified wound care nurse practitioner, Jill Trelease, FNP.
To learn more about wound care services at Morton Hospital, call our Center at 508-828-7780.