Meet Morton Hospital's New Doctors on June 21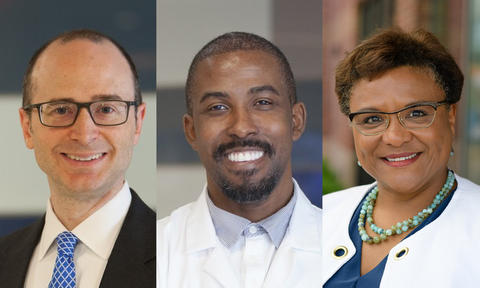 Morton Hospital invites community members to attend an open house reception on Thursday, June 21st from 5 pm – 6:30 pm in the hospital's Day Surgery Center.  Guests are invited to meet and greet with the hospital's executive leadership team members and new medical staff members, and enjoy complimentary food, refreshments and door prizes.
Physicians who will be in attendance include: Dr. Patricia Andrade, breast surgeon; Dr. Richard Demopoulos, colorectal surgeon; Dr. Jonathan Kittredge, vascular surgeon; and Dr. Emilio Belaval, new chief of emergency medicine; Drs. Scott Mandel and Shawn Mills, orthopedic surgeons; Drs. Timur Graham and Alexey Knyazhitskiy, pulmonology and critical care specialists; and Dr. Patrick Kenney, infectious disease specialist.
"Since 2017, we've added more than 12 new specialists to our medical staff to support the health and wellness needs of our community," said Deborah Bitsoli, Morton Hospital president. "We're excited to offer this opportunity for our community to get to know our new providers and hospital leaders, and learn more about how Morton Hospital is expanding our services."
To learn more about new doctors at Morton Hospital, visit mortonhospital.org/seewhatsnew. For additional information about this event, call 508-828-7015.