Morton Hospital Welcomes Matthew Werger, MD, Orthopedic Surgeon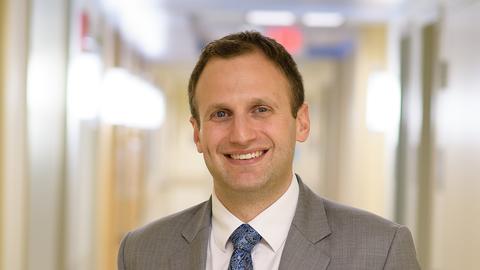 Morton Hospital and Steward Medical Group recently announced the addition of Matthew M. Werger, MD, to its medical staff and orthopedic surgery team.
Specializing in joint replacement and arthroscopic surgery, Dr. Werger is a graduate of Georgetown University School of Medicine. He completed his residency in orthopedic surgery at Rutgers-Robert Wood Johnson, and his fellowship in adult reconstructive hip/knee at Florida Orthopaedic Institute. His areas of special interest include: anterior hip replacement, full and partial knee replacement, computer-assisted joint replacement, robot-assisted joint replacement (NAVIO™ and Mako), hip and knee arthroscopy, and trauma/fracture care.
"I am excited to be able to offer hip and knee replacement to the Morton community," said Dr. Werger. "Our expertise and experience with joint replacement surgery offers new options for the region without having to travel to the Boston area."  
Dr. Werger is now accepting new patients at SMG Orthopedics at Morton Hospital, located in the hospital's Thayer Building at 72 Washington Street, Suite 2700.
For additional information, or to book an appointment, please call 508-828-7090.