COVID-19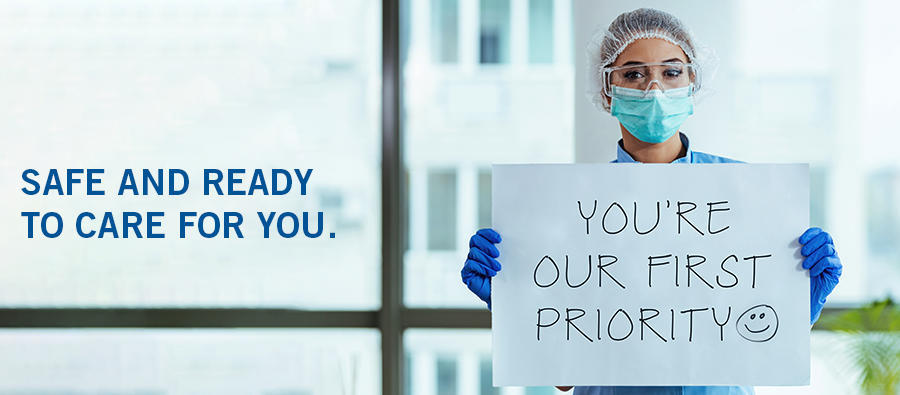 At Morton Hospital, we're taking precautions to make sure our hospital is clean, safe and ready for your next visit.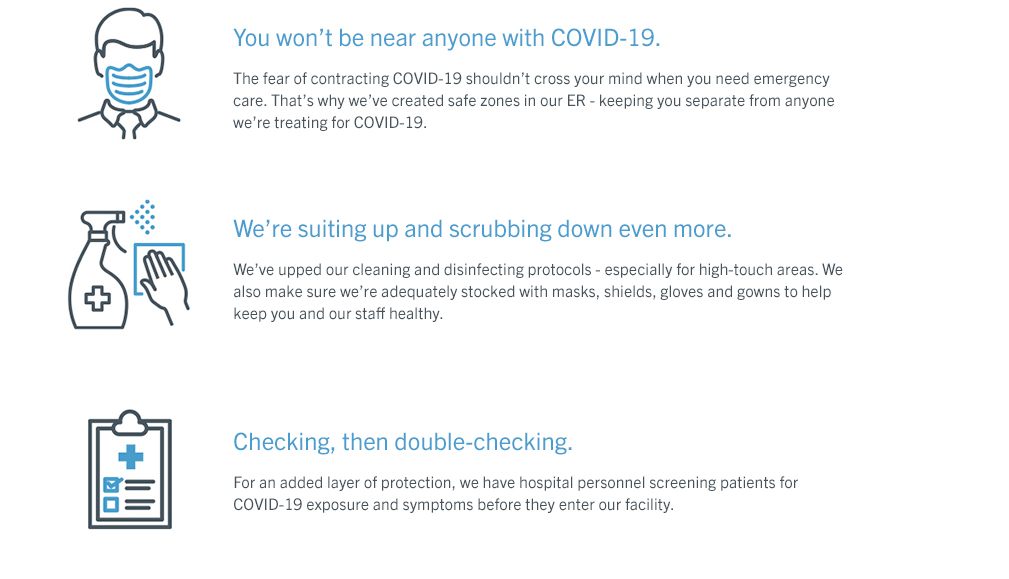 Your health and safety are our top priority.
COVID-19 SCREENING CLINIC HOURS OF OPERATION 
Our outpatient clinic is open during the below hours and accessible via the Main Lobby entrance of the hospital. A provider order is required for testing. 
Monday - Friday: 9 am - 3:30 pm 
(Note: testing is also available Monday - Friday from 7:30 am - 9 am for pre-surgical/pre-procedure patients ONLY.)
Note: if our clinic wait time exceeds 2 hours on any given day, we may close our clinic prior to 3:30 pm. 
Saturday and Sunday: Closed 
Hours for Upcoming Holidays: 
Thanksgiving (Thursday, November 26th): Our clinic will be closed. 
Day after Thanksgiving (Friday, November 27th): Our clinic will be closed for general testing, but open 7:30 am - 11 am for pre-surgical/pre-procedure testing ONLY.
Click here for a list of additional testing sites in the area. 
Click here for Frequently Asked Questions about our Clinic and test results. 
Hospital Reopening Announcements
Our clinics are open, elective procedures are being scheduled and our emergency rooms continue to be a safe place to treat ALL emergencies. 
Morton Hospital is taking additional, necessary preparations to ensure patients can receive compassionate care in a safe, carefully managed environment – with confidence and without fear. 
Any COVID-19 related care takes place in designated areas away from other patients and their families.
A stringent cleaning policy has been implemented throughout the hospital.
A strictly controlled visitor and masking policy is required for patient safety.
We're here, and we're ready to provide the care you need.
The safety and well-being of our patients, visitors and staff is our number one priority. Please be aware of the following newly revised guidelines before visiting Morton Hospital:
ONLY 1 VISITOR AT A TIME FOR INPATIENTS.
All visitors will be screened for symptoms of possible COVID-19 infection. Individuals with any symptoms will not be permitted to visit. 
No visitors under the age of 18 years old, unless the visitor is a child of a patient
Visitation may be prohibited on a case-by-case basis if a patient test positive or shows symptoms of COVID-19, or if visitation poses a significant infection control risk to the patients, visitor or staff. 
In compassionate care situations, including but not limited to end-of-life situations, decisions about visitation will be made collaboratively with the patient and loved ones, as appropriate, on a case-by-case basis. 
Visitors are required to wear a mask at all times while at the hospital.
Visitors must not eat or drink while in the room with the patient to ensure masks remain on at all times. 
Visitors must perform hand hygiene before and after entering the facility and patient's room.  
Visitors must remain in the patient's room during the visit. 
Morton Hospital will continue to support alternative electronic methods for communication between patients and all other visitors, including Skype, FaceTime and Google Duo visits. 
Everyone on Steward properties must have a mask on, including patients and visitors. This new measure has been put in place for your protection, as well as the protection of patients and hospital staff. If your mask does not appropriately cover your nose and mouth, you may be asked to change into a hospital-issued mask. We ask for your understanding and appreciate your cooperation in our commitment to keeping our community safe.
Outpatients:
Outpatients are asked not to bring others with them to appointments, but ONE adult may accompany the individual only if absolutely needed for support purposes. 
Surgical Patients:
No visitors inside the surgery center for same-day procedures (unless the parent of a child/minor having a procedure). A member of our surgical team will meet the patient and the patient's family member or driver at the front entrance of the hospital for drop-off before the procedure and pick-up once the patient is ready to be discharged home. 
While we are sensitive to the difficulties facing loved ones of hospitalized patients, our health care team must keep our patients and staff safe during this unprecedented health emergency. 
NOTE: Our Cafeteria is currently open to employees only (no visitors or outside community members).
HOSPITAL ENTRANCE RESTRICTIONS 
Our Emergency Department entrance remains open 24/7 for emergency visits. 
Our Main Lobby doors will be open for patients presenting for outpatient services or COVID-19 screening, as well as for visitors for inpatients, during the following hours: 
Monday – Friday
7 am - 7 pm
Saturday and Sunday
7 am - 5 pm 
During all other hours, outpatients and visitors should enter through the Emergency Department doors.  
(Note: lobby door hours may change on holidays, etc.)