Pediatrics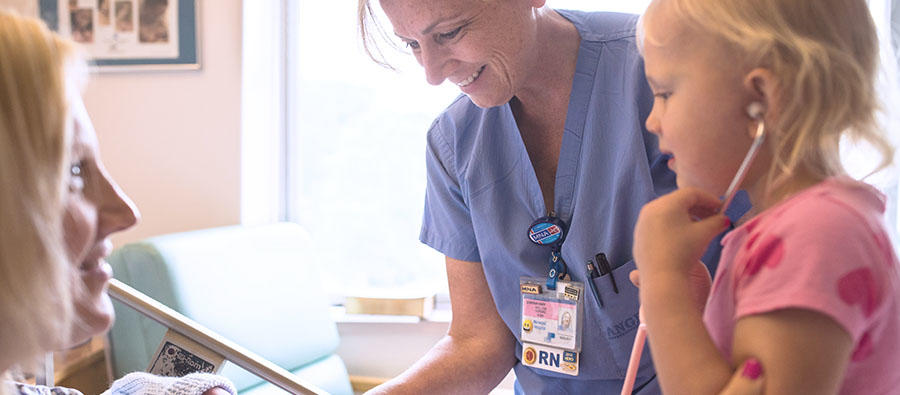 We are here to help you find what you need.
Morton Hospital offers the finest in pediatric care. Our team works closely with your regular pediatrician and other physicians and providers involved in your child's care.
At Morton Hospital, our smallest patients are our biggest priority. In addition to our caring team of community-based pediatricians, Morton Hospital's clinical collaboration with MassGeneral for Children brings world class pediatric care to our community.
Our team of MassGeneral for Children pediatric physicians works closely with your pediatrician and other providers involved in your child's care, providing round-the-clock care in our newborn nursery and partnering with our emergency medicine providers in caring for pediatric patients in our Emergency Department and those admitted for observation.
Should your child be suffering from a serious illness or injury and have a need for inpatient care, our team will coordinate a speedy and seemless transfer to one of several local facilities offering inpatient pediatric care.
Health Express with Morton Hospital
Health Express with Morton Hospital is an urgent care center in Raynham that offers comprehensive pediatric and adult urgent care. Our urgent care center provides patients with convenient access to quality care in those instances when an illness or injury does not require an emergency room visit yet does require immediate medical expertise. Learn more.
Resources
Backpack Safety

Overloaded backpacks can cause muscle and joint pain. What type of backpack should you buy your child?

Developmental Milestones in the Life of Your Child

One of the thrills of parenthood is watching your child develop motor and language skills. The milestones listed in this brochure provide you with a series of accomplishments you can expect to see in your child from birth through age 5.