Welcome Dr. Tatiana Thom, Trilingual Primary Care Provider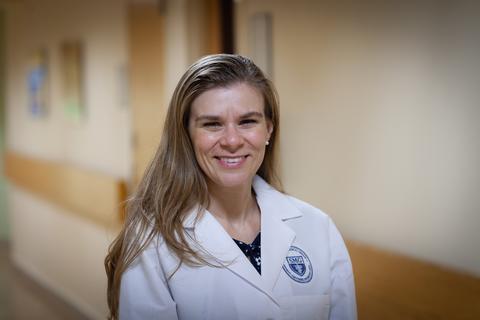 Morton Hospital and Steward Medical Group are pleased to announce the addition of Tatiana Thom, MD, to the hospital's medical staff and greater Taunton community.
A primary care specialist, Dr. Thom is board certified in internal medicine as well as nephrology and hypertension. She is a graduate of the Medical School Universidade de São Paulo, completing her residency in internal medicine at the University of Connecticut and her fellowship in nephrology and hypertension at the Mayo Clinic.
Dr. Thom has a special interest in resistant hypertension, kidney stones and chronic kidney disease. She speaks English, Portuguese and Spanish and is now accepting patients at SMG Taunton Medical, located at 54 Court Street in Taunton.
To request an appointment or for more information, please call SMG Taunton Medical at 508-821-2500.