Cardiac & Vascular Care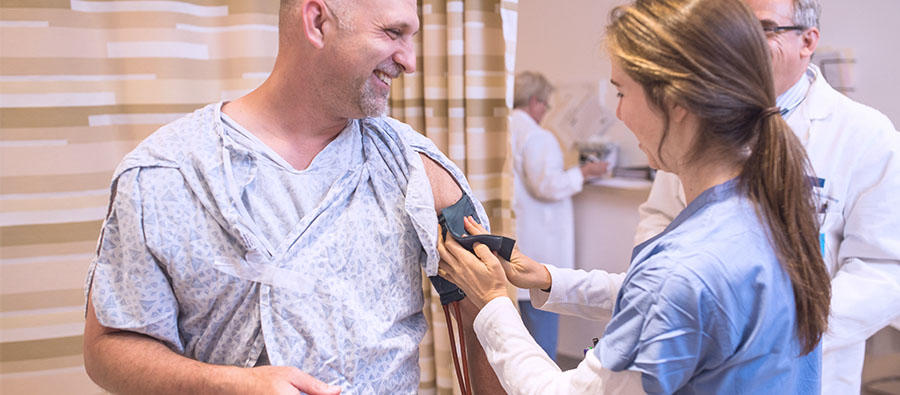 We are here to help you find what you need.
Morton Hospital's Cardiac and Vascular Care Program offers patients advanced technology, compassionate care, and a skilled staff trained in the prevention, diagnosis, and treatment of a variety of heart conditions, circulatory problems, and cardiovascular disease.
Cardiac and Vascular Treatments in Taunton, MA
Morton's multidisciplinary cardiovascular services team provides cutting-edge diagnostic tests and treatment options for patients with a wide range of cardiac and vascular conditions, including:
Coronary artery disease
Congestive heart failure
Arrhythmia
Peripheral vascular disease
Stroke
 
Our cardiovascular program also offers inpatient care for cardiac patients on our medical-surgical units. Critical care nurses provide 24/7 care to patients following a heart attack or stroke. In addition, Morton Hospital's telemetry unit allows for 24-hour monitoring of cardiac patients for potentially dangerous changes to their heart.
In addition to clinical services, Morton offers outpatient nutrition services and smoking cessation programs to help cardiovascular patients achieve and maintain healthy lifestyles following hospital care.
Resources
Women's Heart Health at Every Age

Heart disease is not a "man's disease" – it is the leading cause of death in women in the US. Death from coronary heart disease (CHD) is increasing in women ages 35 to 54, possibly due to the rise of obesity and diabetes. Because of this, women of all ages should remain cognizant of the risk factors and symptoms of heart disease, as well as what they can do to reduce their risk of developing the disease.