Mary Pat Tranter, Ph.D., Joins Morton Hospital Leadership Team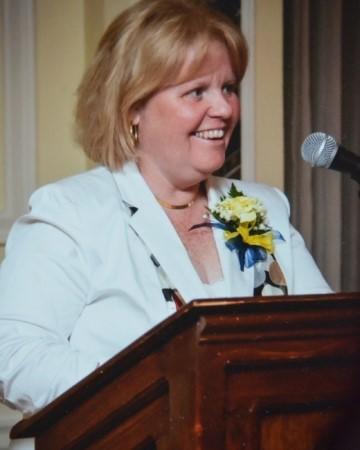 Morton Hospital today announced the appointment of Mary Pat Tranter, Ph.D., a Taunton native who has served in various leadership roles within the community, to the hospital's executive leadership team. Dr. Tranter will assume her new role as director of business development, strategic initiatives and patient experience effective September 3rd.
"Mary Pat is a respected leader who brings so much passion to her work, and we couldn't be more fortunate to have someone of her caliber joining our team," said Heidi Taylor, Morton Hospital president. "Her extensive knowledge, compassion for others, and dedication to this community will be essential as we continue to grow and improve, and strive to become the hospital of choice for our local residents."
Prior to joining Morton Hospital, Dr. Tranter devoted 28 years of her career to Catholic education, serving as director of strategic initiatives for the Diocese of Fall River Catholic Schools Office since July of 2018, and as president of Coyle and Cassidy High School and Middle School from 2007 to 2018. Dr. Tranter began her career at Coyle and Cassidy in 1991, first as a teacher and then serving in various positions including director of scheduling, science department chairperson, director of guidance, academic principal and principal.
"I'm thrilled to be joining the outstanding team at Morton Hospital," said Dr. Tranter. "With Heidi Taylor's appointment as president, the hospital now has a native Tauntonian at the helm who not only has extensive experience in hospital administration, but more importantly, has a pulse on the needs and desires of the Taunton community. Heidi has a great vision for preserving community health care in the Taunton area, which I am really excited about. For me, this is a perfect opportunity to bring my experience in education, community relations and strategic initiatives into the world of health care. To return to Taunton to once again serve the community is an opportunity of a lifetime."
Dr. Tranter graduated magna cum laude with a bachelor's degree in biology from the College of the Holy Cross in Worcester. She then went on to earn her Ph.D. in medical sciences from Harvard Medical School. She is currently a member of the board of trustees for Girls Inc. in Taunton, and previously served on the Morton Hospital board of directors. She has co-authored various publications, and in 2015 was named the Girls Inc. "Woman of Achievement" in recognition of her extensive career in public service and dedication to the Greater Taunton community.