Morton Hospital to Host In-Person Hiring Events March 29th and April 5th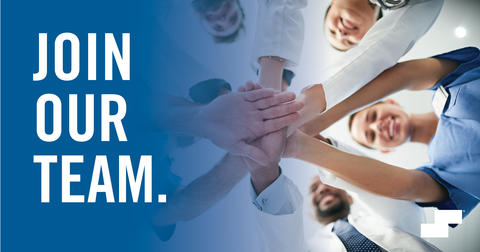 Morton Hospital will host two in-person spring hiring events and is currently seeking qualified candidates for several clinical and non-clinical roles. 
On Tuesday, March 29th, the hospital will host a hiring event specifically for nursing and nursing assistant positions. Candidates are invited to attend a morning event from 9 am – noon, or an afternoon event from 2 – 5 pm. Available career opportunities include RN positions (for the hospital's behavioral health unit, emergency department, ICU, medical-surgical units, PACU and OR), nursing assistant and certified nursing assistant positions, nurse educators and a nursing supervisor position.
On Tuesday, April 5th, a hiring event will be held for a variety of ancillary department positions. This event will also include two sessions: a morning session from 9 am – noon, and an afternoon session from 2 – 5 pm. Positions include: patient safety sitters; unit clerks; admitting clerks; environmental service aides; food service aides, cooks and hosts; imaging, lab and respiratory techs; phlebotomists; mental health associates; pharmacy techs; physical therapists and physical therapy assistants; security officers; and surgical techs. 
All interested candidates are invited to attend the events which will be held on-site at Morton Hospital, located at 88 Washington Street in Taunton. Candidates will participate in on-the-spot interviews and are asked to bring an up-to-date resume. Sign-on bonuses are available for some positions.
Candidates are encouraged to register in advance, but walk-ins are also welcomed.
Click here for a full list of available positions at Morton Hospital, or to apply online.