Morton Hospital Sleep Lab Earns National Accreditation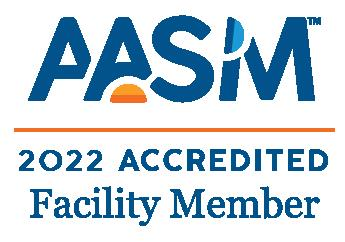 Morton Hospital's Center for Sleep Medicine ("Sleep Lab") has received 3-year accreditation from the American Academy of Sleep Medicine (AASM), a professional society dedicated exclusively to the medical subspecialty of sleep medicine.
The Sleep Lab specializes in the diagnosis and treatment of sleep disorders, such as snoring, sleep apnea, restless leg syndrome, narcolepsy and parasomnias.
The accreditation was earned following a rigorous evaluation by AASM. To earn accreditation, a sleep center must meet a set of standards that are tailored to the unique requirements of patients with sleep-related disorders. Evaluations span several areas of operation, including policies and procedures, patient evaluation and care, and quality assurance. AASM accreditation indicates to both patients and referring physicians that a facility is dedicated to providing the highest quality of care to patients with sleep disorders.
Morton Hospital's Sleep Lab staff is comprised of a board-certified sleep medicine specialist, as well as highly-qualified day and night sleep technologists. The Lab is conveniently located across the street from Morton Hospital in a new, state-of-the-art suite offering private bedrooms with a comfortable, home-like setting. Appointments are made by physician referral only.
For more information about services provided at the Sleep Lab, please call (508) 880-0713.