Boston Orthopedic Institute Opens in Middleboro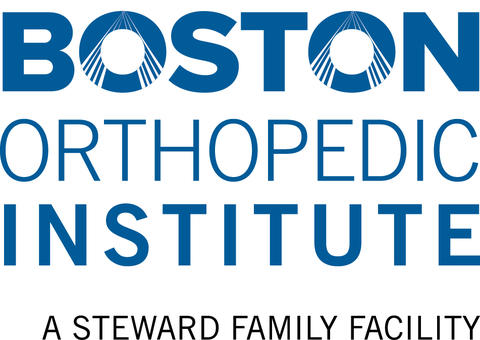 The Boston Orthopedic Institute is now open in Middleboro, broadening patient access to expert care in the community. The new practice offers a full range of orthopedic care including comprehensive treatment of hips, knees, joints, orthopedic trauma, and podiatry. Boston Orthopedic Institute is a Steward family facility, aligned with Steward Health Care.
"Through the establishment of the Boston Orthopedic Institute in Middleboro, we're bringing high caliber Boston orthopedic care to the community," said Thomas J. Gill, MD, Chair of Orthopedic Services, Steward Health Care Network, and Senior Vice President, Steward Orthopedic Services. "The Boston Orthopedic Institute is a cornerstone of our comprehensive orthopedics program, and we are thrilled to be a part of the Middleboro community to help our patients thrive."
The Boston Orthopedic Institute- Middleboro care team includes Matthew Werger, MD, FAAOS, and Veronica Walczak, PA – who specialize in treating hip and knee patients as well as orthopedic trauma. The new practice is also welcoming two surgeons: David Caldarella, DPM, FACFAS, and John Haskoor, MD.
"The addition of Dr. Caldarella and Dr. Haskoor to the Boston Orthopedic Institute broadens the care we can provide in the community, close to home for patients," said Dr. Werger. "They are highly skilled and bring a wealth of experience and knowledge that will help guide our patients through their health care journeys with best-in-class care."
Dr. Caldarella is a board-certified Foot and Ankle Surgeon. He is a graduate of the Des Moines University College of Podiatric Medicine and Surgery in Des Moines, Iowa, and he completed his residency in foot and ankle surgery at Emory/Northlake Regional Medical Center (The Podiatric Institute) in Atlanta, Georgia, as well as a fellowship in foot, ankle and amputee surgery at Harborview Medical Center – University of Washington Medical School in Seattle. Dr. Caldarella has a special interest in:
Reconstructive foot and ankle surgery
Sports related injuries and fractures
Dr. Caldarella, who also practices at St. Elizabeth's Medical Center and the Boston Sports Performance Center in Wellesley, will see patients Tuesday and Thursday afternoons starting in November.  
Dr. Haskoor is an Orthopedic Surgeon specializing in upper extremity (shoulder and elbow) surgery. He is a graduate of the NYU Grossman School of Medicine and completed his residency in orthopedic surgery at the University of Massachusetts Medical School in Worcester. He has a special interest in:
Shoulder arthritis/shoulder replacement
Arthroscopic shoulder surgery
Rotator cuff disorders
Shoulder instability/labrum tears
Revision/complex shoulder surgery
Orthopedic trauma surgery/fracture care
Hip and knee replacement
Dr. Haskoor is also affiliated with Good Samaritan Medicine Center, and he will be seeing patients on Mondays at this new practice in Middleboro starting October 16.
For more information on the Boston Orthopedic Institute - Middleboro or to request an appointment, please call 774-409-2009.